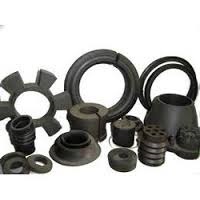 Molded Rubber products are a kind of industrial products that are most widely utilized in various industrial applications. Diverse range of molded rubber parts are available in the market including O ring rubber, oil seals, bellows etc. that are highly demanded in the industries like automobile, household appliances, pharma sector and many others. These products are emerging tremendously when considered for use either in commercial, residential or industrial use.
Bombay Rubber & Carbon Works is a trusted manufacturer and supplier of these kind of customized molded rubber products in India. We use diverse range of high grade quality raw materials of long lasting nature in manufacturing of these so that it can suit different industrial application & specifications.
We perform different types of molding on our rubber product to achieve the specified look & sturdy design needed by the customers. Our offered products are best suitable for any temperature or situation. Hence recognized for their durable & flexible nature.In addition we also export these molded rubber products in various countries like Belgium, Behrain, Dubai etc.